"Staying like living at your home" around Kyoto Station
Hotel IRORI is located near Higashi Honganji and Shosei-en Garden, and it takes only 7 minutes on foot from Kyoto Station. There are several stores which sell Buddhist vestments or rosaries around our hotel, so you can see Kyoto's refined spectacles here. Each room has a kitchen, a refrigerator, a microwave and a washing machine. You can stay at our hotel like your home in Kyoto. You can use IRORI for both sightseeing and medium-term business trip.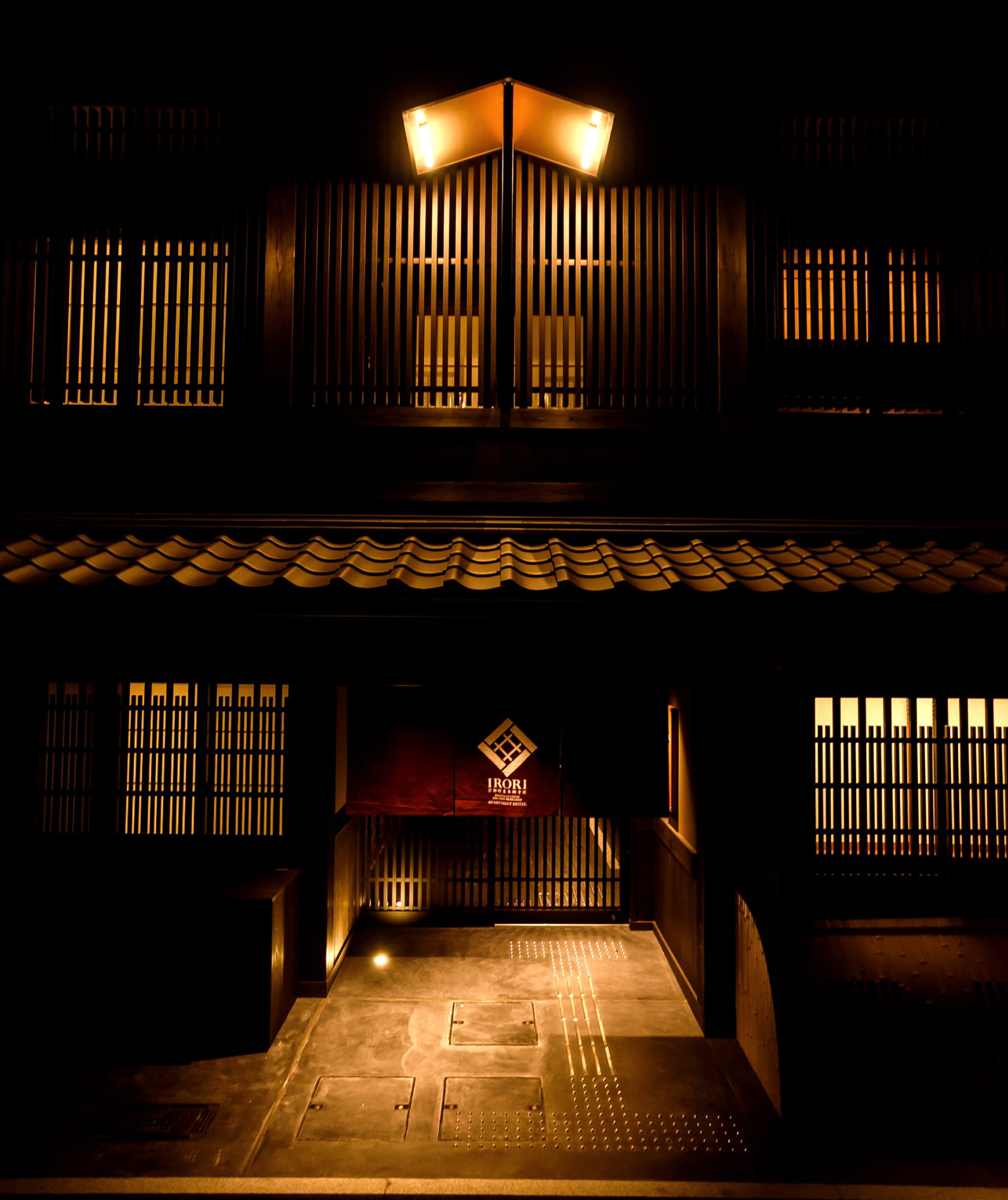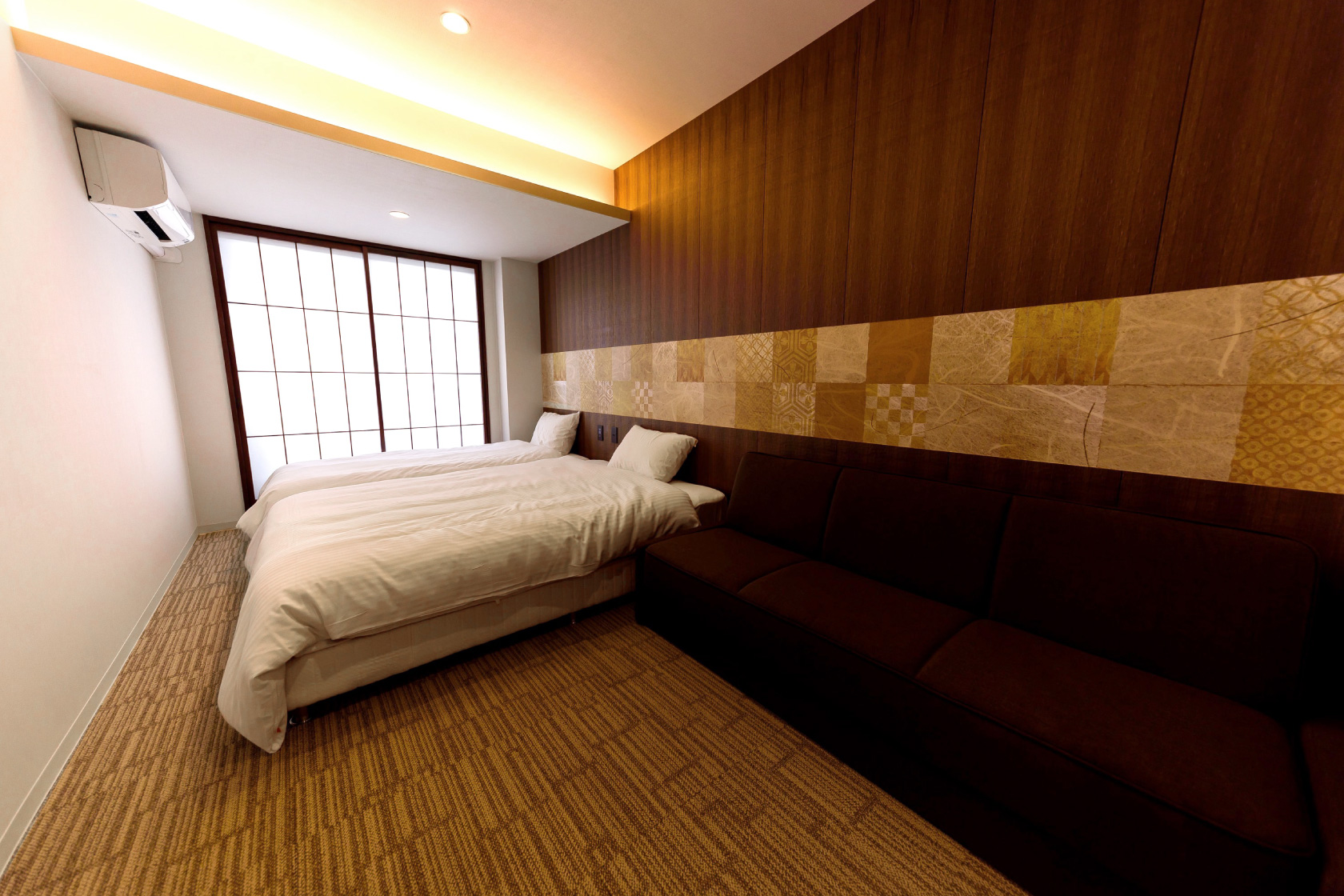 Guests can stay comfortably in a relaxing room.
We provide 6 kinds of rooms, including Western style, Japanese style, Loft style, and so on.
Each rooms are decorated with uniquely-designed cloths on the bed board, which makes the guests enjoy traditional Japanese atmosphere.
We can accommodate group travelers, and of course single travelers as well, hoping to serve your various purposes.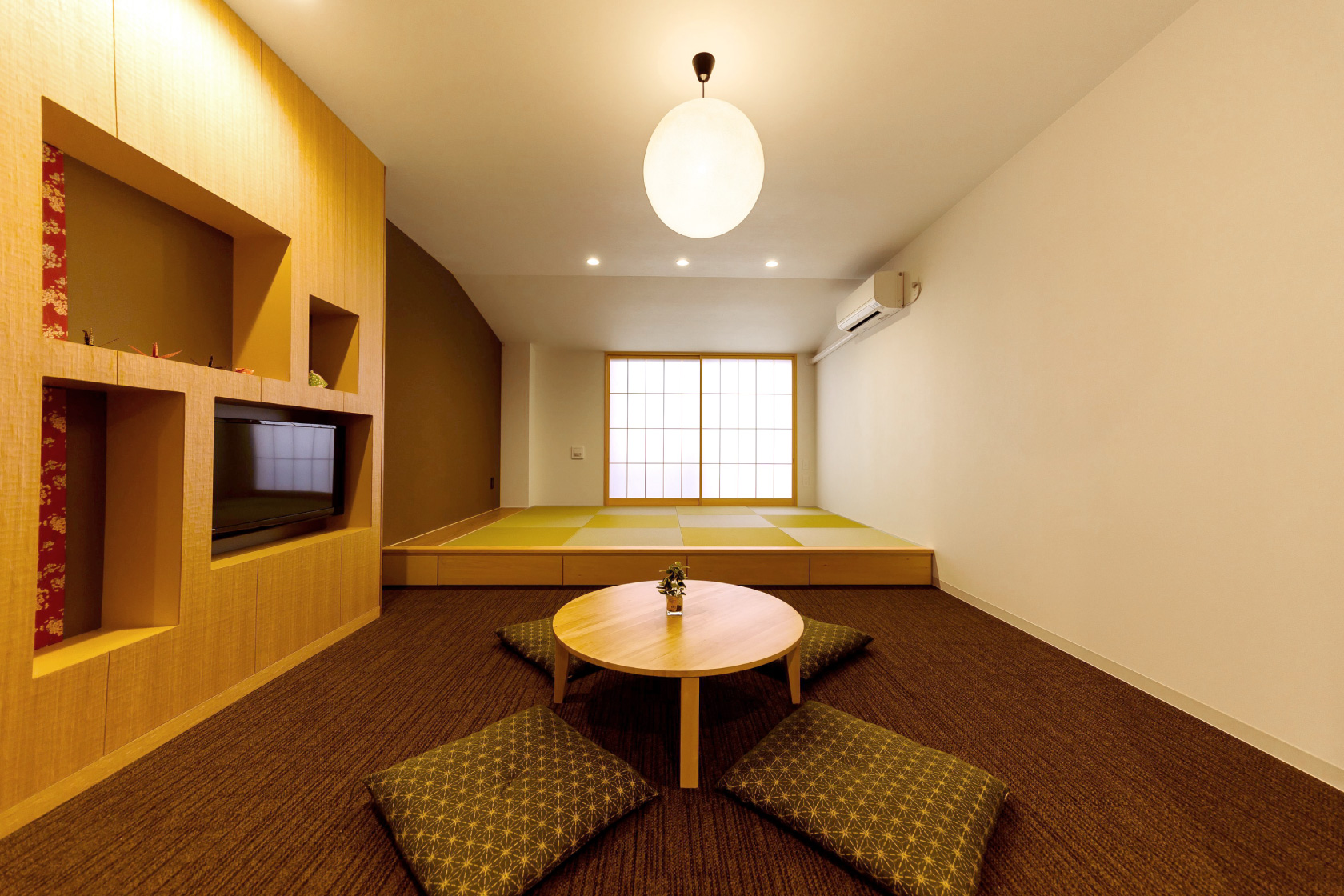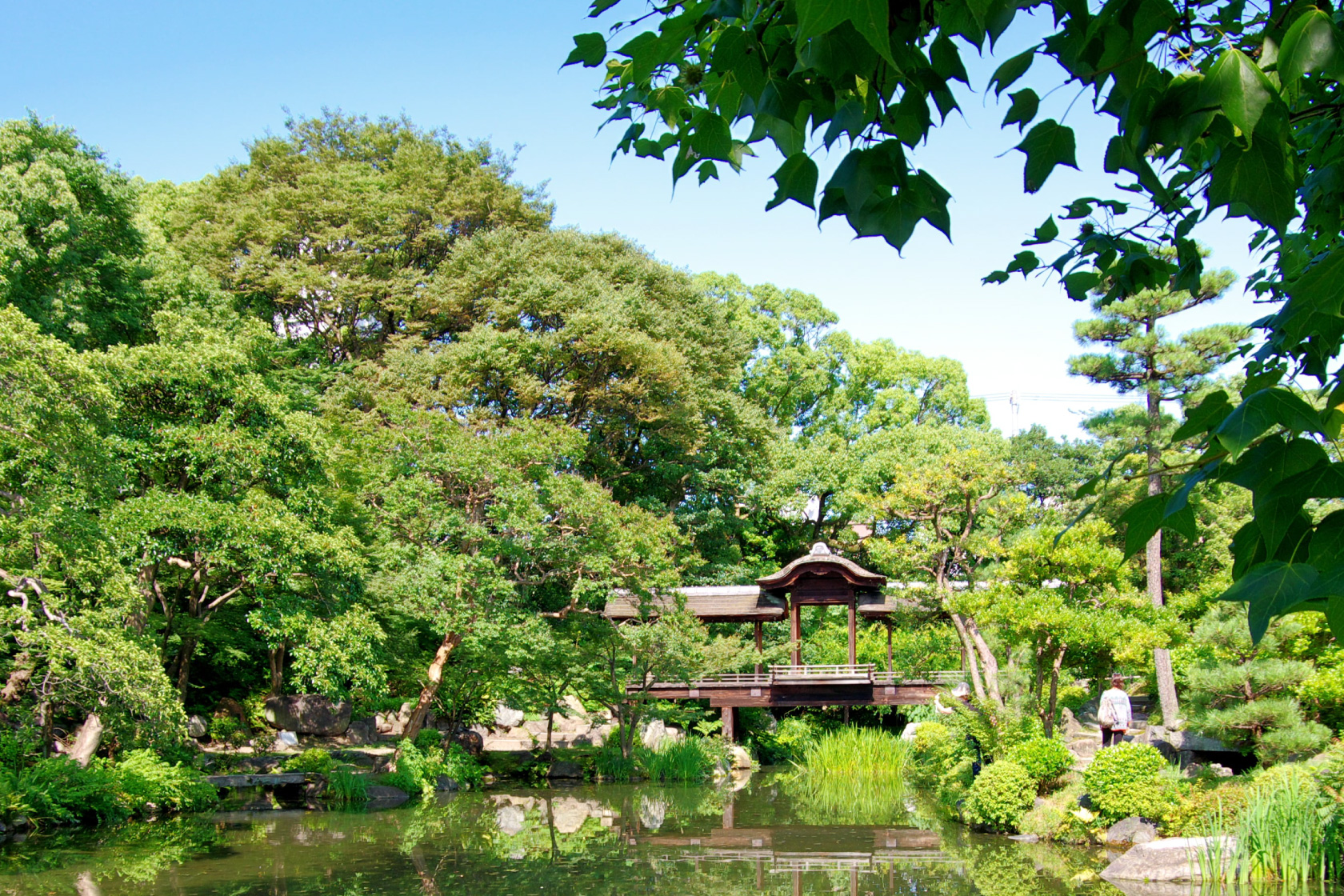 Near from Higashi Honganji and Shosei-en Garden
You can enjoy all four seasons' refined elegance in Shosei-en Garden and Higashi Honganji which are located right by our hotel. Moreover, it is easy to access to other sightseeing spots in Kyoto city by bus or subway from Kyoto Station. You can go to Kyoto Station or Kyoto Tower on foot from our hotel, so you will be able to enjoy not only sightseeing, but also meals at basement food malls.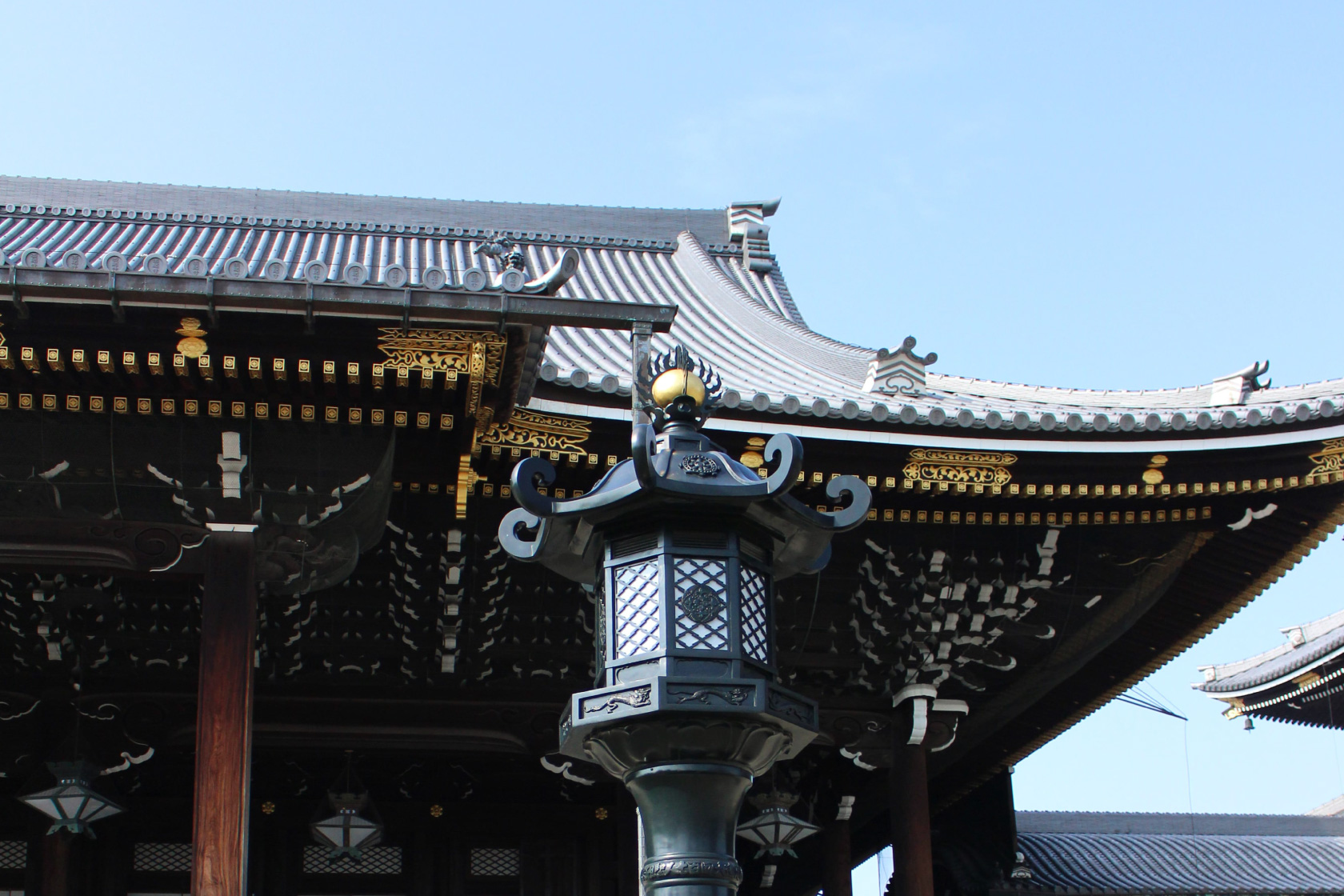 33 Nijuninko-cho, Shomenhigashi-iru, Higashinotoin-dori, Shimogyo-ku, Kyoto
TEL.+81 75-354-0001
FAX.+81 75-354-0005
7 minutes on foot from Kyoto Station (JR, Shinkansen bullet train, Kintetsu Railway, subway)